WITH DR. ELI TAUBER
The grave od Moshe Danon became a place of pilgrimage for the Sephardi Jews, not only
of Bosna and Herzegovina.
• 8:30 AM
• Every day
• Includes Transportation, entrance free to the Stolac-Cemetery, guide
• 48 hrs advance booking required
• Jewish tourist information center
st. Branilaca Sarajeva 24
• English
• Hebrew
• Bosnian / Croatian / Serbian
Pilgrimage Tour
Stolac has a small cemetery where the revered Rabbi Moshe Danon is buried.
Danon's tomb bears the following inscription in Hebrew and Ladino: This stone is placed here so that it can be a sign and monument of the burial of the saintly person whose works were wondrous and of whom it was said that he was pious and saintly. He was our master teacher and great Haham Rav Moshe Danon. His good works aid us. Amen. He left this world on the 20th day of Sivan 5590.
Description
Throughout the idyllic green oasis of the Neretva River canyon, which many find is one of the most beautiful in Europe, you will emerge into sunny Herzegovina and feel the Mediterranean breath the way Bosnians do. This full day excursion will take you first to Mostar, world famous for its Old New Bridge. Enjoy its special architecture and unique charm. Beside Mostar, you'll see Blagaj, Radimlja Stećci /Medieval Megalithic ombstones/ and Stolac.
THIS STONE IS HERE PLACED
SO THAT IT BE A SIGN AND MONUMENT
FOR THE BURIAL OF THE SAINTLY PERSON
WHOSE WORKS WERE WONDEROUS
AND OF WHOM IT IS SAID THAT HE WAS PIOUS
AND SAINTLY
HE WAS OUR MASTER TEACHER AND GREAT
HAKHAM RAV MOSHE DANON HIS GOOD
WORKS AID US. AMEN.
Call us: +387 61 688 951
Viber: +387 61 688 951
WhatsApp: +387 61 688 951
Get to know the person behind the tour DR. Eli Tauber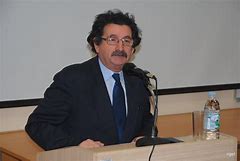 Dr. Eli Tauber is the Founder and president of the NGO Haggadah Sarajevo, assossiation for preserving and promoting Jewish culture and tradition. Adviser for culture and religion Association of Jewish communities of Bosnia and Herzegovina.
Expert in Jewish tours trough Bosnia and Herzegovina.
Languages
• SERBIAN – fluent
• CROATIAN – fluent
• Hebrew – fluent
• ENGLISH – fluent