No one is better able to tell this story then Dr. Elijas Eli Tauber
St. Louis talks highlight positive Islamic and Jewish relationships in Bosnia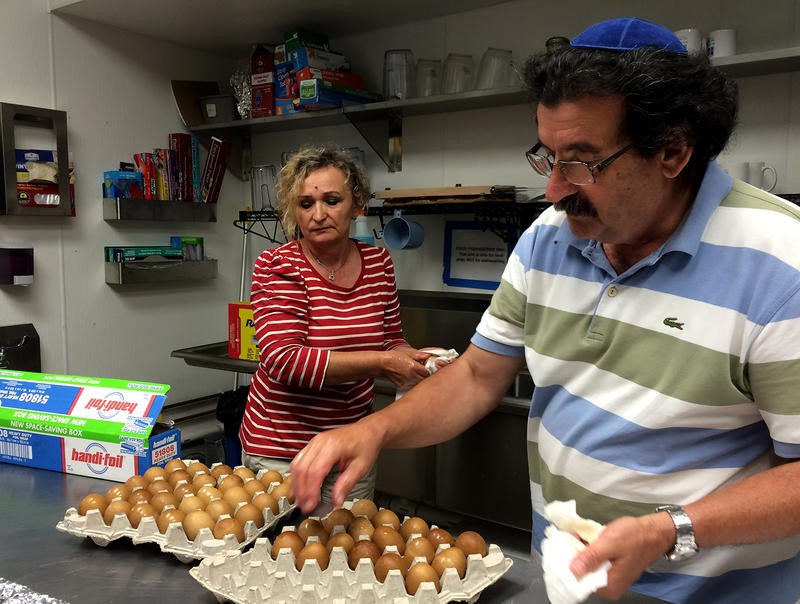 A Bosnian historian is in St. Louis through Monday to share stories about Jewish and Muslim people living side by side in Sarajevo for centuries.
Source: St. Louis Public Radio
University City native Rebecca Patz Nathanson invited Eli Tauber to St. Louis to take part in a series of events highlighting positive shared experiences between Muslims and Jews in Bosnia called Sarajevo 450.
She hopes the events shift thinking in the St. Louis Jewish community and beyond, as her experience living in Bosnia shifted her own thinking.
"My sort of social and political consciousness developed at a time where the media was heavily focused on the Israeli – Palestinian conflict, and so I felt that I didn't have stories from history that I'd heard about really strong Jewish and Muslim community," said Nathanson, who spent a year in Sarajevo as a Fulbright English teaching assistant at an Islamic theology school.
"I got to Sarajevo and experienced it firsthand. It's in the air there. You feel this history there very differently," Nathanson said. "Just the way that the cuisine, the music, the poetry, everything has these reciprocal cultural influences was really striking on me."
Nathanson also hopes the event spurs conversations across religious lines, furthering the work of existing inter-faith organizations in St. Louis.
"We want to support those institutions and the conversations that are already happening," Nathanson said. "This just adds something new, this sort of cross-section of St. Louis and Jewish and Muslim and Bosnian. It's a lot of intersecting stories, so it adds a new lens, I would say."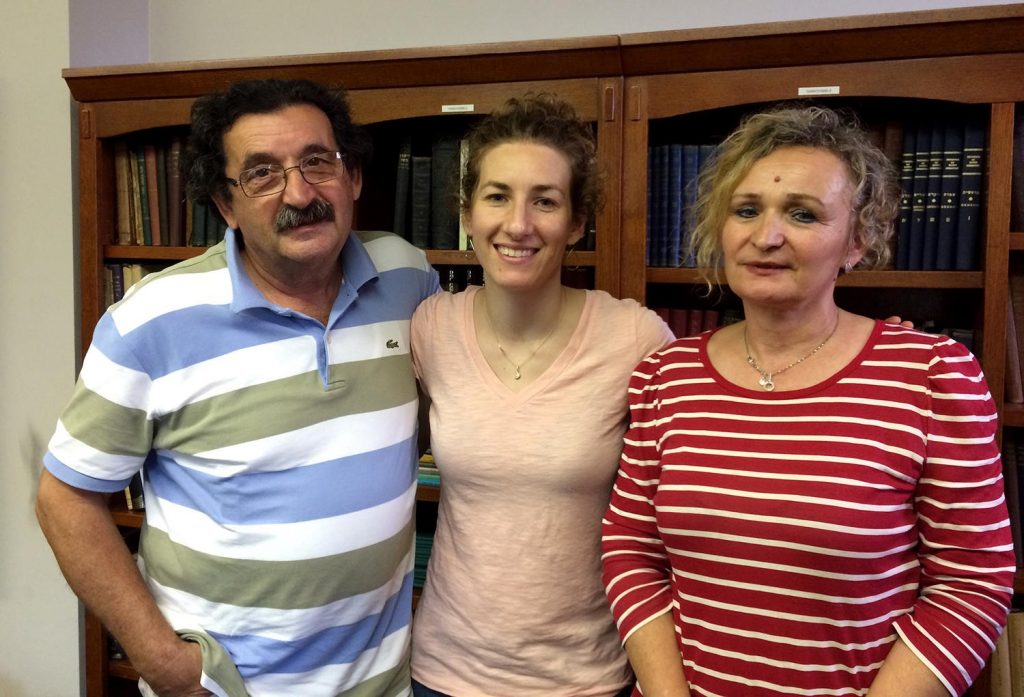 Baobab People, a local organization that specializes in cross-cultural dialogue is facilitating a discussion at Webster University Sunday afternoon at 2 o'clock following stories about Balkan history shared by Tauber. And Sunday evening at 6 Tauber will speak in Bosnian at the Bosnian Islamic Center of St. Louis on Lemay Ferry Road.
St. Louisan Elsie Roth will also talk at Webster about her work bringing supplies to Sarajevo during the Bosnian War.
Tauber is the author of "When Neighbors Were Real Human Beings," a history of the Bosnian men and women who helped save their Jewish neighbors from the Holocaust.
While in Israel due to the Bosnian War, Tauber met the people who saved his own family from the Holocaust.
"Before World War II there were about 14,500 Jews and about 12,000 just in Sarajevo," said Tauber. "Many in the provinces did not survive, but in Sarajevo (where Jews originally from Spain had lived since the 1500s), they had a very strong and very warm relationship with the local (mostly Muslim) population. And because they helped them to run away from Sarajevo about 3,500 Sarajevo Jews survived."
According to Tauber
, about 30 percent of the Bosnian Jewish population survived by escaping Sarajevo with false papers. Most often those papers came from their Muslim neighbors. Then from 1992 to 1995 during the Bosnian War, Tauber said Bosnian Jews from around the world sent their identity cards to Sarajevo to help hundreds of Muslims escape the besieged city. "It's a circle, you know. World War II, Jews left Sarajevo like Muslims. This recent war Muslims left Sarajevo like Jews. It's never happened I think in history," said Tauber, explaining that Jewish neutrality enabled them to move more freely during the conflict.
Miryam Tauber, Eli Tauber's wife, is giving Bosnian Sephardic cooking lessons Saturday and Monday for a tasty example of the cultural exchange developed from centuries of Jewish and Muslim people living in the same Bosnian neighborhoods for centuries.