If we were to pick the brightest gems from the treasure trove of material and intangible heritage kept in the National Museum of Bosnia and Herzegovina, there is no way we could leave out the illuminated Jewish codex known around the world as the Sarajevo Haggadah
• 12 PM
• Tuesday and Thursday
• English
• Hebrew
• Bosnian / Croatian / Serbian
The mystery of the Sarajevo Haggadah
It has been long time since the middle of the 14th century, the golden age of Spain when the amazing and incomparable "Sarajevo Haggadah" was created. It still remains unclear whether we will ever learn the date and place of the book's making, the symbol of liberation, which has also become a symbol of Sarajevo. 
Without a doubt, the most valuable piece in the collection of the National Museum of Bosnia and Herzegovina is the Sarajevo Haggadah.
This priceless masterpiece of medieval Judaica most likely originated in 14th century Spain and may have been made as a wedding present, celebrating the union of two families whose coats of arms appear in the bottom corners of the book. It is known that the Haggadah left Spain after the expulsion of Jews in 1492, that it traveled throughout Europe and it most likely arrived in Sarajevo with Jews who had found refuge here during the 16th century.

Find more about Haggadah at the link
Call us: +387 61 688 951
Viber: +387 61 688 951
WhatsApp: +387 61 688 951
Visiting original Haggadah in the Nacional Museum
Including: tickets and a professional guide for the Sarajevo Haggadah
Get to know the person behind the tour DR. Eli Tauber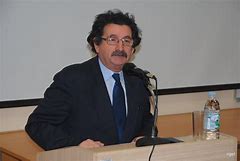 Dr. Eli Tauber is the Founder and president of the NGO Haggadah Sarajevo, assossiation for preserving and promoting Jewish culture and tradition. Adviser for culture and religion Association of Jewish communities of Bosnia and Herzegovina.
Expert in Jewish tours trough Bosnia and Herzegovina.
Languages
• SERBIAN – fluent
• CROATIAN – fluent
• Hebrew – fluent
• ENGLISH – fluent